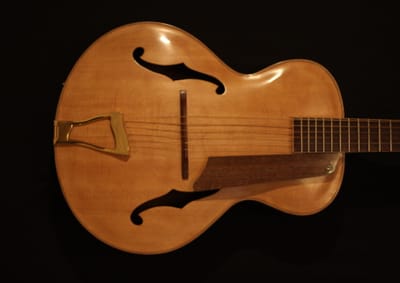 We are a private company creating hand made guitars and violins in Kelowna, British Columbia.
The head and only Gnome, works tirelessly between the lines, making music out of wood.
Each instrument is born in a small studio from the finest available woods. All construction materials which include spruce, cedar, maple, rosewood, mahogany and several exotic woods are individually matched, creating the tonal qualities of a one-of-a-kind guitar.
It takes time to produce a quality Gnome Guitar. Countless hours blended with extreme care and attention is applied to every detail, producing the sound, tone and characteristics desired by the musician who will own the instrument. Any sound preference can be realized by using different styles of wood and features unique to Gnome Guitars.
They can withstand most climatic changes having been crafted in a climate controlled environment.
Notwithstanding, there are limitations to what any solid wood guitar can handle. Take care to ensure that your new instrument is protected from hazardous extremes.